We are thrilled to announce an innovative new feature in our Peak Wallboard and Analytics platform — the introduction of layouts. This enhancement enables the grouping of queues, agents, or both across your organisation.
Providing a comprehensive, real-time view of operations, layouts equip supervisors with critical data to make informed decisions, optimise the operational performance of their team and provide the best customer experience possible.
What's new in Peak Wallboard and Analytics
Our latest update to Peak Wallboard and Analytics is a major stride forward providing enhanced visibility and flexibility to organisations:
Additional Agent Statistics
We've introduced six new columns for agents, providing even more insight into agent performance and activity – including outbound calling performance (great for outbound sales teams).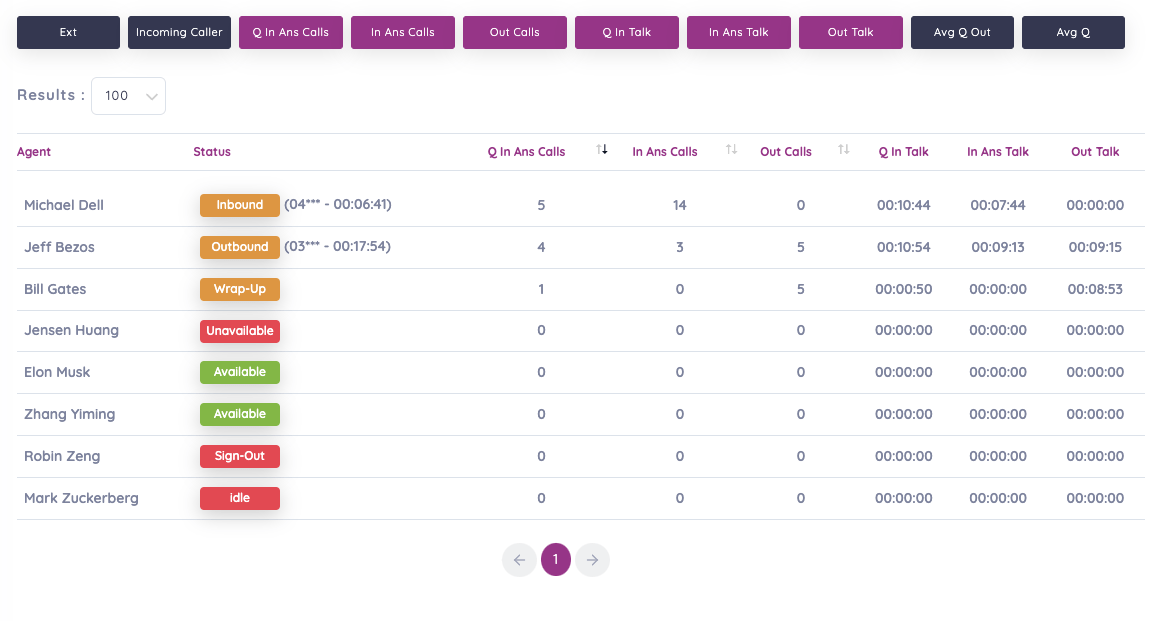 Colour-Coded Agent Status
Keep track of the status of agents with our new colour-coded indicators. This visual enhancement ensures immediate identification of agent states, improving efficiency and clarity.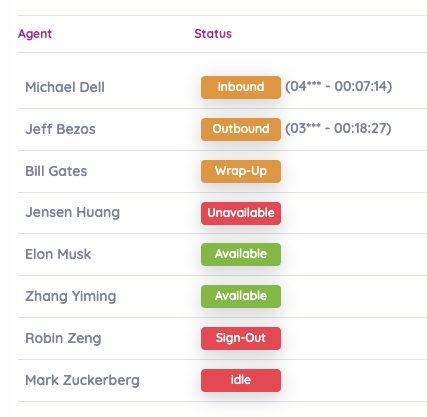 Visually Highlighted Queue Calls
We've made queued calls more noticeable with a colour-coding system. When four or more calls are waiting, the value turns red, drawing attention to queues with high amounts of queued calls, and facilitating swift action.

Selectable Statistics
Our platform now enables you to display only the Queue and Agent columns you want to see, with the state of these columns persisting. Selectable statistics enable a personalised, user-friendly interface, allowing you to focus on the information that matters most.
Selectable Queue Statistics



Selectable Agents Statistics




Layout-Based Export Functionality
We've extended the functionality of Peak Analytics to include the export of historical data based on layouts. This means that you can create a layout based upon only the queues, agents and backoffice users/workspaces you are interested in – and then use it for historical Analytics exports.
This powerful feature allows you to be super granular on the data of interest for a particular purpose, and to then schedule that data to be automatically sent to the appropriate stakeholder(s).
These new features bring significant benefits to all user groups across the organisation
For Agents: Visual status tracking provides real-time updates on team activity, promoting efficient collaboration, whether agents are in the office or working from home.
For Supervisors: Advanced layout configuration and clear status indicators offer actionable insights for optimised operational management.
For Business Leaders: Enhanced visibility, flexible configurations, and accessible historical data can drive informed strategic decision-making.
Webex Calling, Amplified.
These feature-rich enhancements are now live in Peak Wallboard and Analytics.
If you're interested in optimising the Webex Calling experience for your customers, then contact us or register for a free trial.
Keep up-to-date
Stay informed of future updates from Peak Amplify, follow us on LinkedIn and subscribe to our newsletter.
Request a Free Trial